An expert in Antarctic expeditions - AntarctiQ - and an arctic workwear specialist - THE OUTFIT FACTORY - come together to solve your problems around your team gear.
With more than 10 years of in-field experience, the passionate team of AntarctiQ has built up specific knowledge and skills focused on 3 core activities: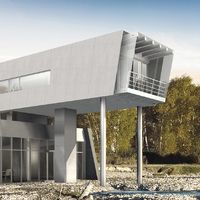 Feasibility studies.
Design of buildings and
mobile working units.
Renewable energy and water systems.
Vehicles and transport systems.
Field equipment development.
Prototyping and testing.
Small scale production.
Instrumentation.
Testing and commissioning.
Data communication systems.
Remote sensing (UAV deployment, ...)
Site measurements (3D mapping, ...)
Dedicated hardware development.
In-field support teams.
Planning and coordinating
land, sea and air logistics.
Purchasing, storage and conditioning.
Customs and follow up.
On site operations (land transport, ship unloading, ...)
Facility maintenance and
construction work.
Dedicated technical & logistic teams.
Environmental and safety reporting.
EXPERIENCED IN THE FIELD

Except for the thousands of companies which wear our workwear,
we already did several Antarctic projects.
---
We have a wide range of workwear brands to work with and even have an inhouse logo print service called "DRUKMAN".